Moving From Crisis to Hope: KHFN Comprehensive Community Plan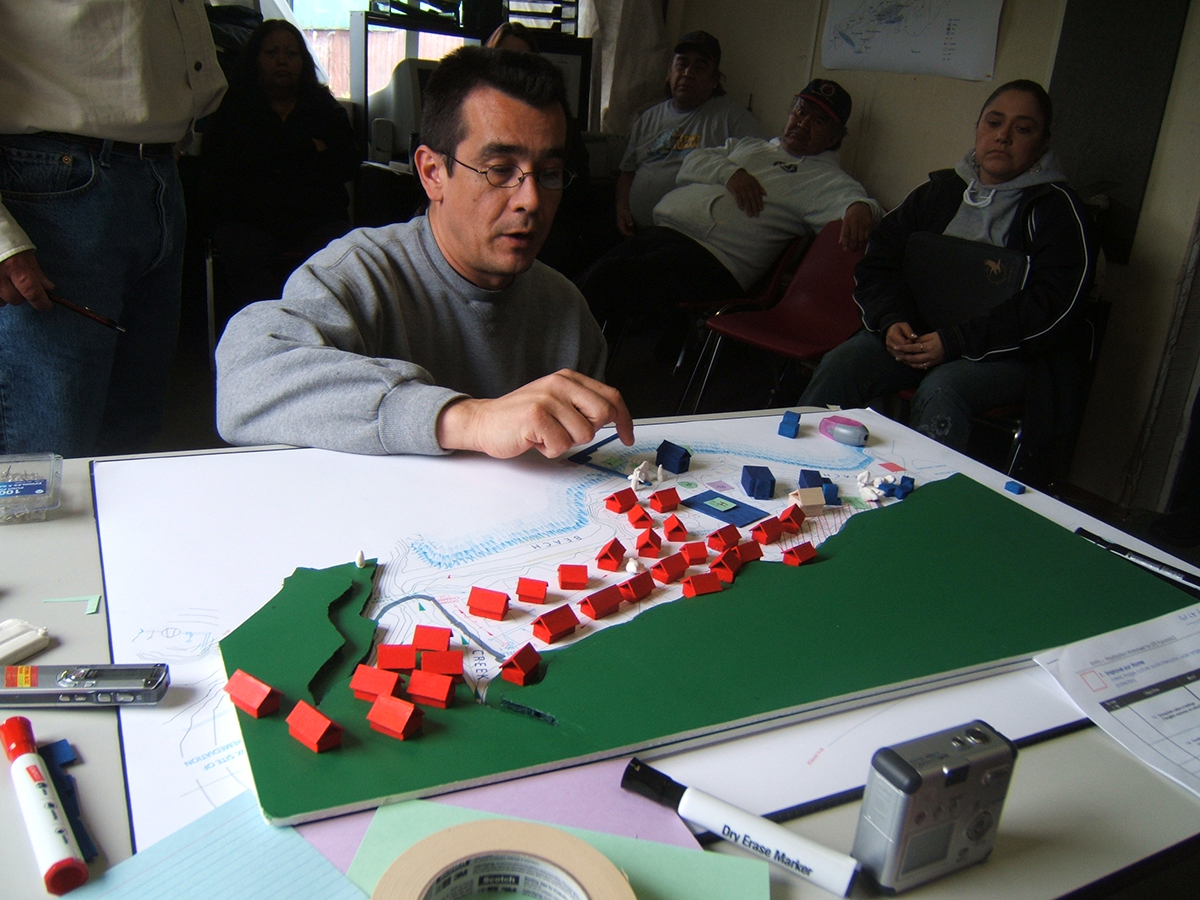 2007 Canadian Institute of Planners Award for Planning Excellence in Rural/Small Town Planning
Planning Institute of British Columbia 2007 Award for Excellence in Planning
EcoPlan coordinated a community-based project to establish a Comprehensive Community Plan (CCP) for the Kwicksutaineuk Ah‐kwaw‐ah‐mish First Nations. The CCP was the culmination of three phases of work. Starting in 2006, EcoPlan implemented a planning effort to develop a new site plan for Gwa-yas-dums Village and a long-term comprehensive strategy for the Nations. The village plan includes land use, cultural design components, housing, energy, and solid waste management. Following this initial plan, the second phase focused on culture & history, health & wellness, lands & resources, and governance. A third project phase resulted in a community economic development strategy.
The Comprehensive Community Plan process was community driven, with community members participating at every level of decision-making and direction setting. The final plan is instrumental to KHFN's vision of becoming a healthy, sustainable community that is culturally vibrant and economically stable. This project was awarded the 2007 Canadian Institute of Planners Award for Planning Excellence in Rural/Small Town Planning, marking the first time in history an Aboriginal community has been awarded a national planning award.
View the Story of Comprehensive Community Planning. "Hith Alis Lax Gwa-yas-dums": Moving from CRISIS to HOPE at Gwa-yas-dums Village, Gilford Island, BC.